Reviews
---

Single Custom bobbleheads gifts for boss & friends
I ordered 6 bobble heads and they are awesome! Incredible process of getting them made from beginning to end. I was able to make as many changes as I wanted and the feedback was prompt and appreciated. They are truly craftsmen. The likenesses are amazing. I Highly recommend this seller....
Date Added: 11/08/2017 by Courtney G.
---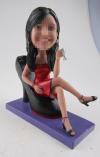 Custom sexy lady bobbleheads Sitting on heels
I am more than satisfied. The bobblehead look's great. It is a gift for my girlfriend and she actually cried when she saw it, was speechless. The item arrived even before than it was planned. I am definitely going to use your service in the future. :)...
Date Added: 10/27/2017 by Josip C.
---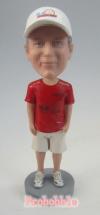 Custom bobblehead gift for Coach
Bought a bobble head for my husband's 40th birthday! My rep guided me through the whole process and arrived days before the party. It was a hit with all of the guests and my husband loved it!! Great job!...
Date Added: 10/10/2017 by Rachel W.
---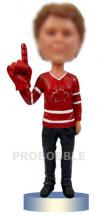 Fans Custom Bobbleheads Doll
Thank you so much. It is always a pleasure visiting Probobble! I am always delighted when browsing through all of the versatile bobbleheads you have. Thanks for giving your customers lots of chances to enjoy gift-giving. I think one of the main reasons I keep coming back is because I am always 100% sure that I can find the perfect gift in your store. Thank you again....
Date Added: 09/22/2017 by Patty H.
---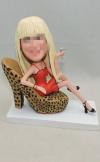 Custom sexy bobbleheads Sitting on high heels
You guys did an amazing job. I just can't believe it. I am so pleased. The communication was consistent and the level of detail was just what I wanted. I know my friends will be so thrilled. A million thank yous!...
Date Added: 09/08/2017 by Leslie D.
---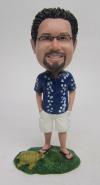 Hawaii style bobble head with turtle
Cindy
Just wanted to let you know we are so pleased with the final product-it is amazing!
Thanks to the team at your organization-great job!...
Date Added: 08/24/2017 by Molly D.
---